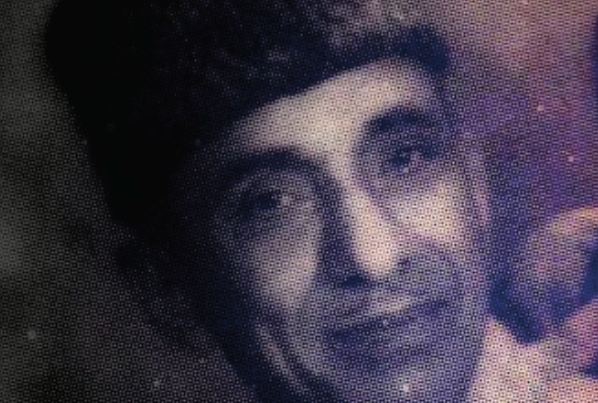 by Aliya Butt 
Born in 1900, Hafiz had an uncertain career for nearly thirty years, trying in vain one profession after another to make a living.  His "Naghma Zar" (1925), though well received by a few intellectuals, made no impression on the general public and "Soz-o-Saz", which followed in 1933, fared no better.  Luckily for him, he now undertook to versify Islamic history under the title of "Shahnama-e-Islam".  This brought him immediate recognition and established him.  The poetical career of Hafiz is an irrefutable proof of the fact that no poet or writer in this country, however real his merit, can make a name for himself or make a living by literature without aligning himself in some form with middle-class ideology.
Like all true poets, Hafiz looks both before and after.  He has assimilated the best of the tradition in the midst of which he grew to poetic consciousness and then added something of his own to it to enrich and amplify it.  This extension is technical, pertaining that is, to the form and style of poetry as well as thematic.  Taking the latter first, there had been little poetry of nature as such since Nazir Akbarabadi.  Iqbal, as his early poetry shows, was not without feeling for nature but it was gradually dominated by his predilection for philosophy and nature is felt to be no more than a decorative adjunct or background to his speculative verse, very much as it is in the Italian paintings of the renaissance.  He is a poet of nature for its own sake, for its colour and motion, especially for the former and his "Naghma Zar" is a picture gallery of some of its most pleasing effects.  This modification of the existing tradition is no less evident in his diction and imagery.  These are in the romantic tradition, worn threadbare by other poets, including Iqbal as we have seen.  But Hafiz uses them with discrimination and the impression he leaves on the mind is one of originality and freshness.  In regard to his lyrical stanzas, his indebtedness to Iqbal is obvious, as anyone who reads "Payam-e-Mashriq" may find for himself.   But here, too, he gives much more than he receives.  For if forms belong to those who make the best use of them, he may be said to have discovered his forms.  Hafiz is therefore a new voice in poetry and yet compared with the moderns strictly so-called – with their gloomy introspection, their highly concentrated style, and personal imagery – his alignment with the earlier tradition is evident.
Hafiz's joy in nature is genuine, though not deep, and it did not survive his first surprised awareness of it.  His range, too, is narrow.  He has a feeling for the ordinary aspects of nature – the calm and beauty of the countryside, streams, rivers, trees, verdure – but he has no feeling for the sublime effects of nature.  But then, he is to be judged by what he gives us and there is no doubt that the best of him has a fine evocative power.  His forte is personification, as in the following:
Robed in light, 
A golden crown on her head, 
Up rose the beauteous damsel of the Dawn 
And went up the mountain 
With the light reflected from her face. 
The clouds were all afire;
The gleam of her laughing eyes
Turned the mountains into burnished gold.
The gentle streams 
The thundering waterfalls
And the winds holding their harps
All rose
To salute her with their song.
The poetic impulse so far as nature is concerned is already on the wane in "Soz-o-Saz".  He can no longer feel in the presence of nature as he did before.  Something has gone out of him – the rapture of his first contact with it and his utterances are derivative and flat, sometimes mere echoes of Iqbal.  He has also left behind him the buoyancy of his youth and shades of the prison house are closing round him.  He is the vortex of life now and has given poignancy to his domestic poems.  More important still are "Dara-e-Khaibar" and "Gulshan-e-Jannat".  Here we have the earlier vintage that was to ripen in his "Shahnama".  Finest by all accounts are "Jag Soz-e'Ishq Jag", "Purani Basant" and "Prit Ka Git".  Here his lyrical gift is at its best.
"Shahnama-e-Islam" has added considerably to his social status without adding much to his reputation as a poet with the elite.  As regards its quality, I believe it is not fair to dismiss it as inferior stuff because it falls short, as some think, of the best of his lyrics.  Narrative poetry is a class apart; it is to be judged by rules peculiar to it and is not to be underrated because it lacks the fire and music of his best lyrics, any more than a lyric is to be condemned because it falls short of narrative verse in its organisation and staying power.  However, we feel that narrative verse does not come naturally to him and he had to toil hard before he could get his hand in.
His lyrics are not all of a piece, not even the best of them.  He usually feels as a poet but his judgement is not equal to his feelings and his lyrics are not free from lapses.  His poems are interspersed with fine passages.
Reviewing his own career, Hafiz wrote:
Hafiz's contribution towards the shaping and perfection of art is not a matter of a few years but a tale stretching over half a century. He did not storm Parnassus overnight and had to wait long before he won recognition. But in all likelihood posterity will remember him by his earlier work. Verily his work was of outstanding quality and gives him a place in the evolution of Urdu poetry.
Hafiz is credited with writing the Pakistani national anthem: "Pak Sar Zameen Shahd Baad". 
http://www.israbooks.co.uk/wp-content/uploads/2016/08/Screen-Shot-2016-08-21-at-15.29.06.png
403
598
Isra_Books
http://www.israbooks.co.uk/wp-content/uploads/2016/01/Logo-GreyBrown-300x150.png
Isra_Books
2016-08-20 10:04:08
2016-08-21 14:30:20
THE POETIC IMPULSE OF HAFIZ JALANDHARI